Vote, sign, and send in your absentee ballot as soon as it arrives.
You have options for sending in your ballot:

See if you can send your ballot by mail, fax, or email.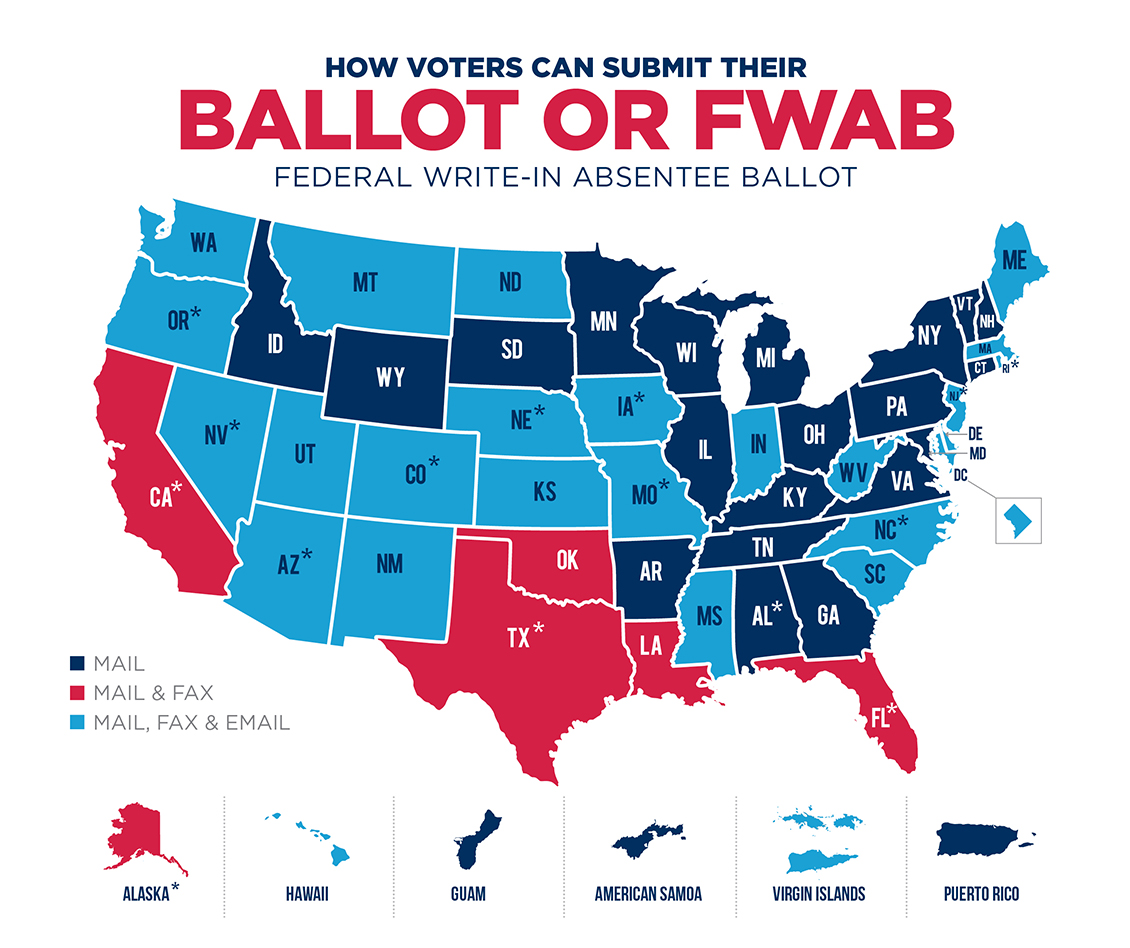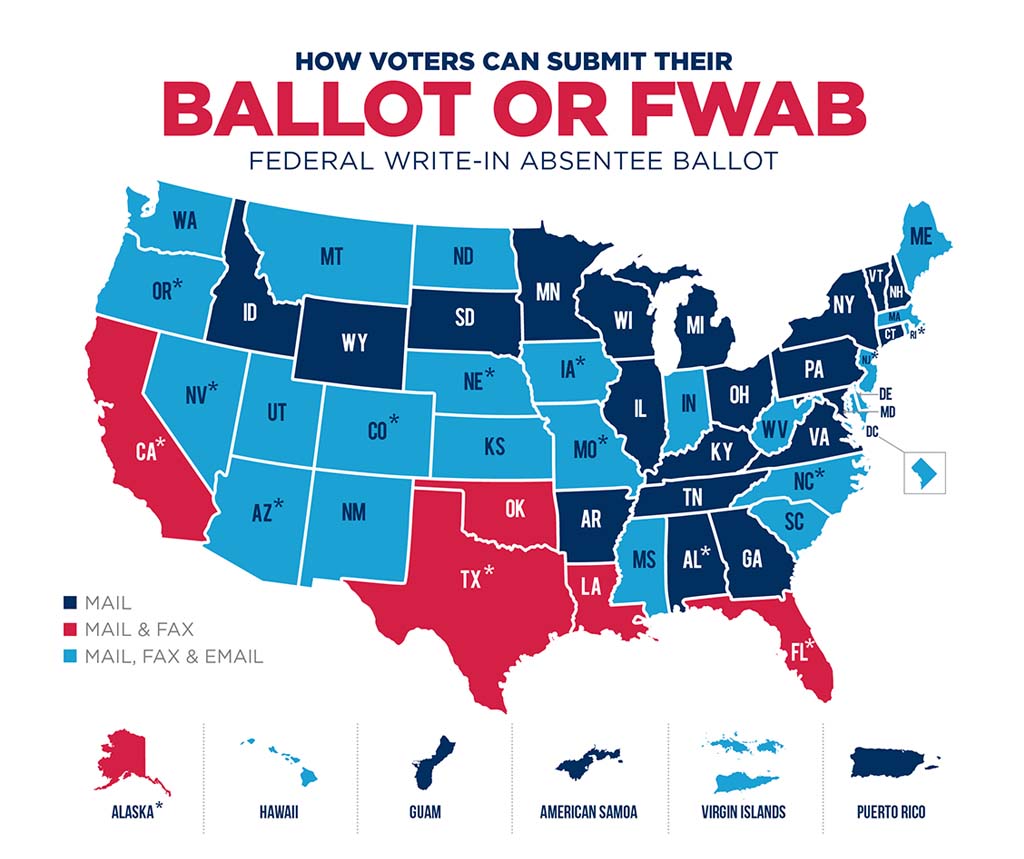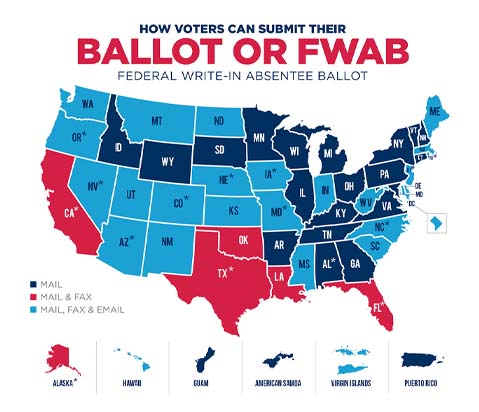 Requested your absentee ballot
but haven't received it?

Fill out and send in the Federal Write-in Absentee Ballot (FWAB) as a backup ballot.

Not sure where you are in the voting process?
Still need to request your ballot?

Check election dates, deadlines, and guidelines for your state.