FVAP 2020 Post-Election Report to Congress
After each federal general election, the Federal Voting Assistance Program (FVAP) produces a Report to Congress with data about voters covered by the Uniformed and Overseas Citizens Absentee Voting Act (UOCAVA):
Active duty military members
Their eligible family members; and
U.S. citizens residing abroad.
In addition to voter registration and participation rates, the Report to Congress includes insights into the UOCAVA voting process and assistance provided to UOCAVA voters. These insights are compiled from FVAP's post-election surveys of active duty military members, overseas citizen voters, military voting assistance officers, and state election officials.
Highlights from the 2020 Post-Election Report to Congress
When adjusting for demographic differences between Service members and civilians (age, gender, education, etc.), the registration rate for military was 14 percentage points lower than the general population.




Turnout among the civilian population was at a record high in 2020. Among civilian voters with similar characteristics, turnout was 74 percent, resulting in a 27-percentage-point difference between military and civilian voters in 2020.
U.S. citizens living abroad consistently vote at much lower rates than U.S. citizens voting domestically in U.S. elections. While some overseas citizens choose not to vote, many encounter real or perceived obstacles when voting absentee.
Impact of the Coronavirus Pandemic
Coronavirus disease 2019 (COVID-19) began sweeping across the world in early 2020, coinciding with the U.S. presidential primary season. This pandemic most notably affected UOCAVA voters' ability to receive direct assistance and use international mail.
As the pandemic spread, countries responded with various levels of movement, travel, and business restrictions through lockdowns and required quarantine periods. International mailing disruptions occurred, but all overseas military mail continued to move throughout the year. FVAP coordinated monitoring activities with the Military Postal Service Agency, the U.S. Postal Service, and the State Department to assess impacts to the voting process throughout the federal primary election season and leading into the general election.
Simultaneously, many state and local election officials were grappling with changes to election dates and corresponding voter registration and absentee ballot request deadlines—all needing to be communicated to military and overseas voters worldwide. Given the issues faced by U.S. citizens overseas, some states also considered the use of emergency authority or changes to administrative rules to expand the transmission methods available to overseas voters.
FVAP shared this this complex and frequently changing information with UOCAVA voters, election officials, and Voting Assistance Officers through a dedicated COVID-19 web page, its social media and email channels, and in response to direct inquires. To ensure VAOs could provide effective support, FVAP developed a short training video for both Uniformed Services and State Department VAOs in lieu of their customary in-person training sessions. After viewing the video, VAOs attended a brief virtual session where an FVAP trainer would answer questions, create discussion, and expand upon more complicated concepts such as voter residency,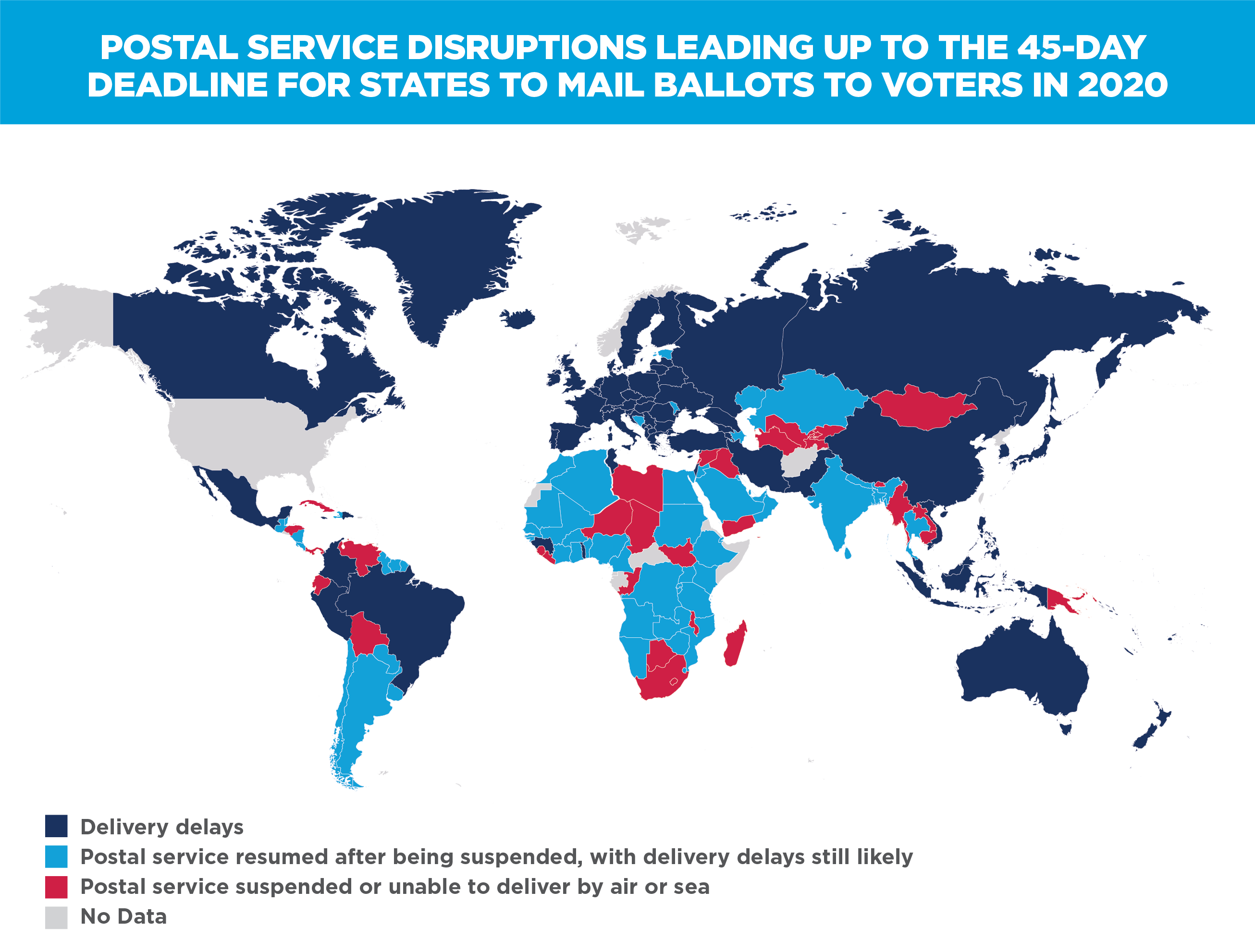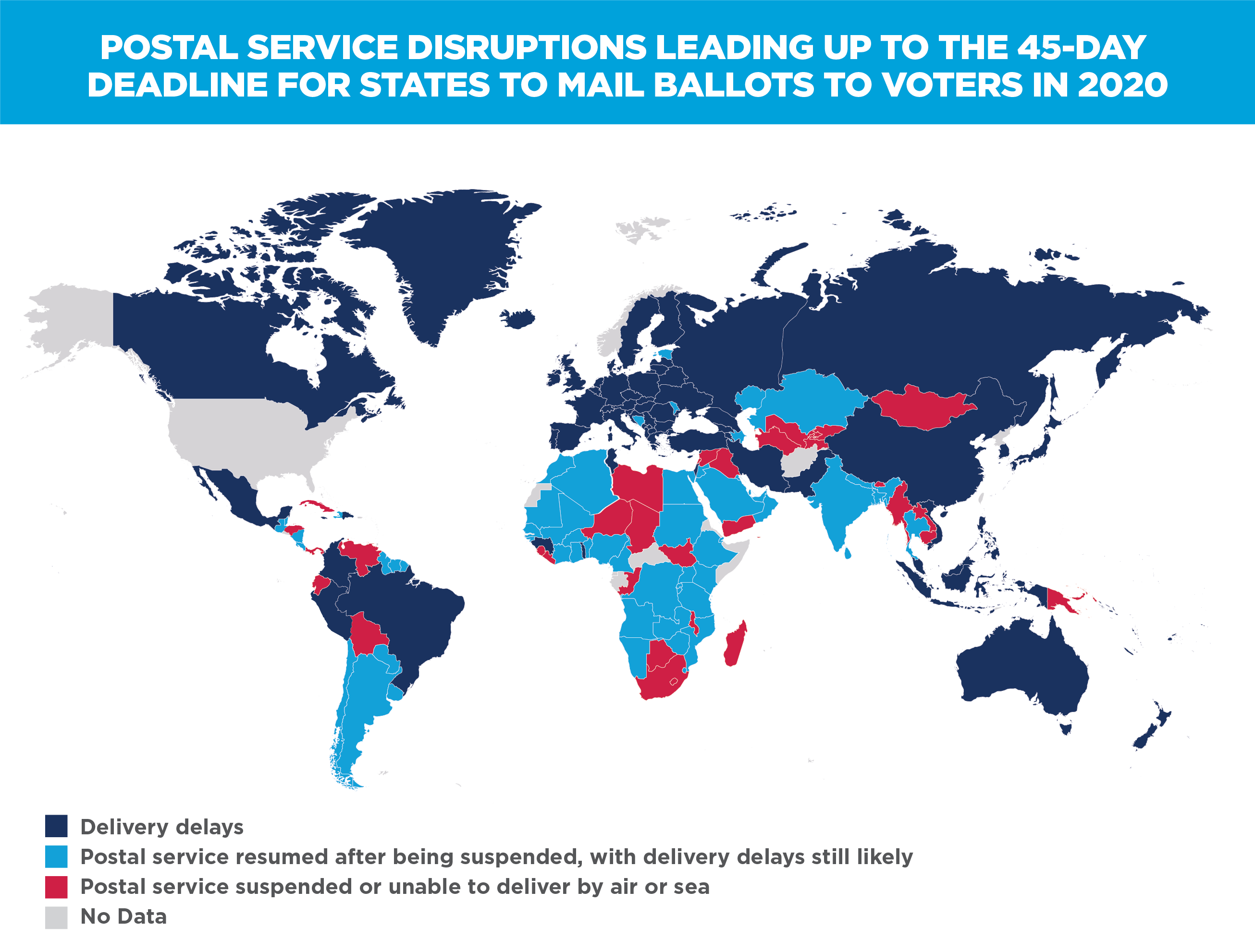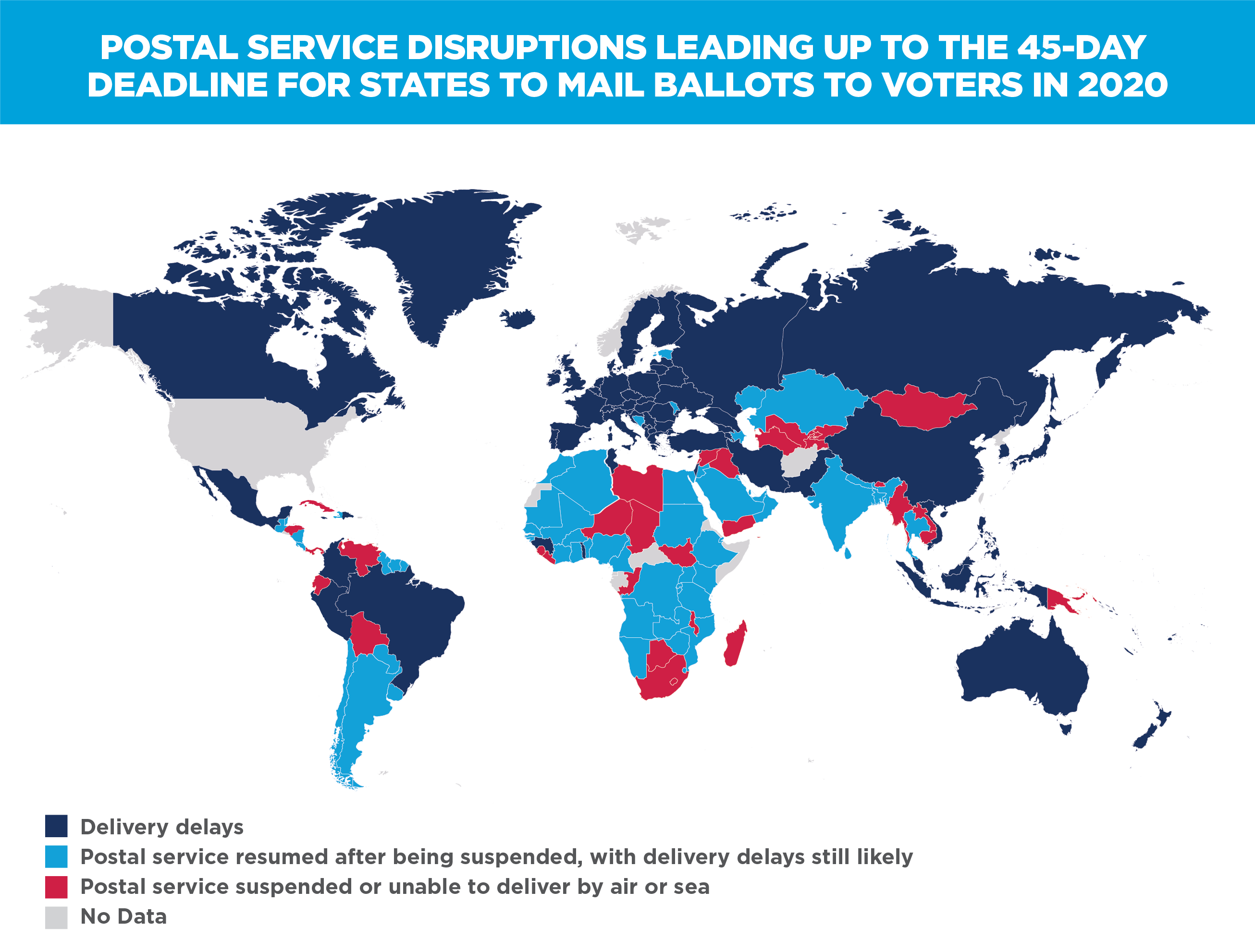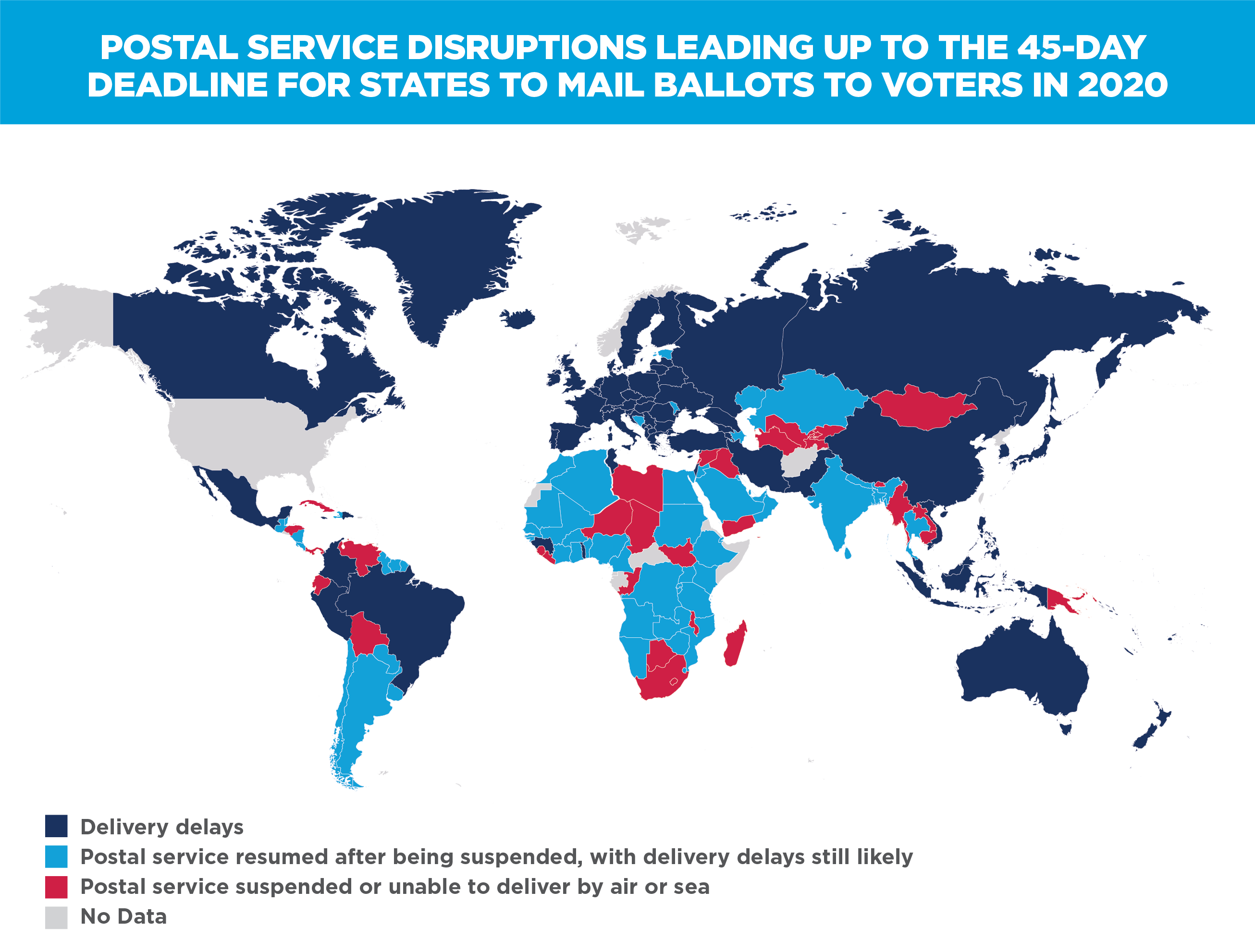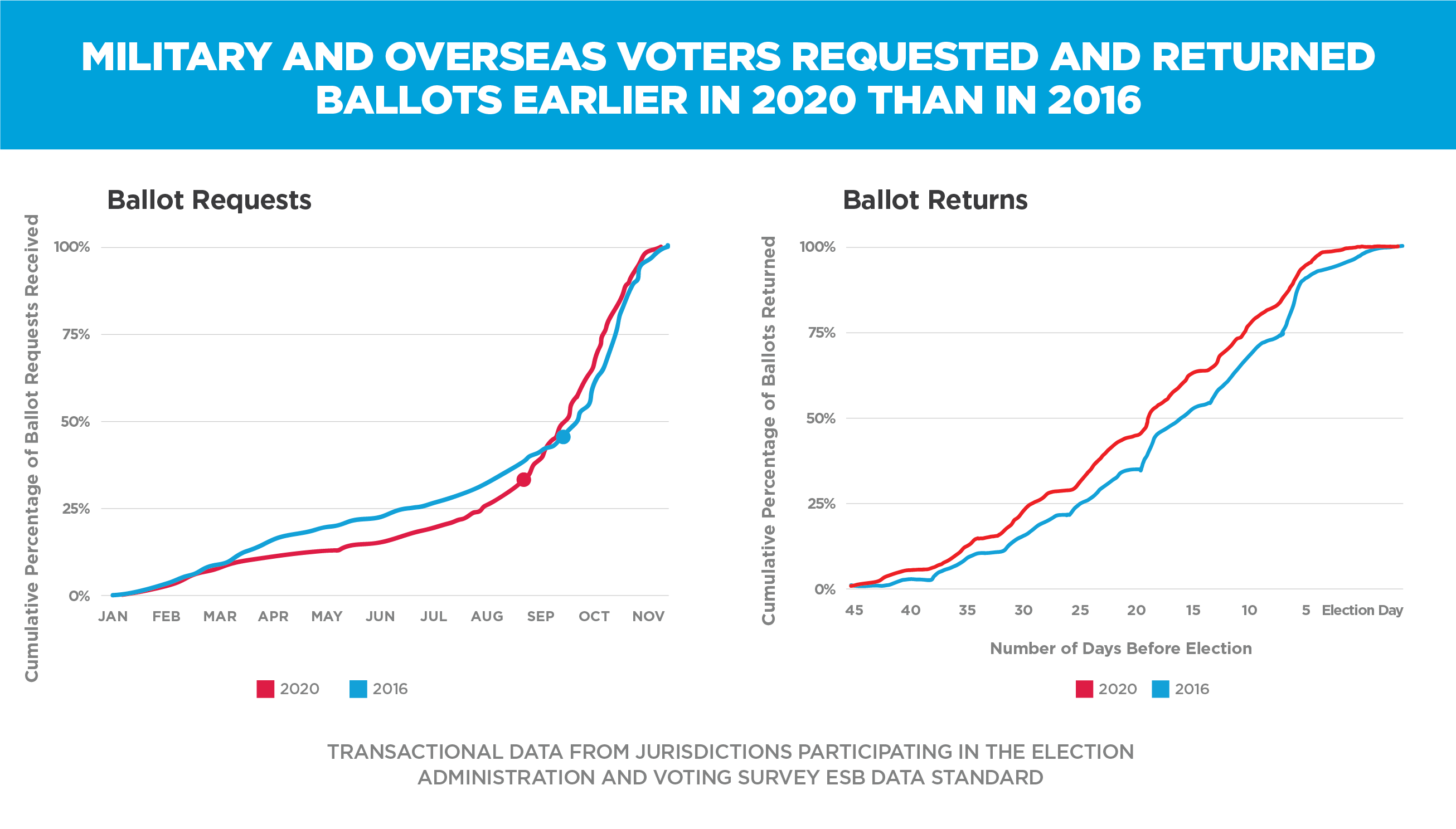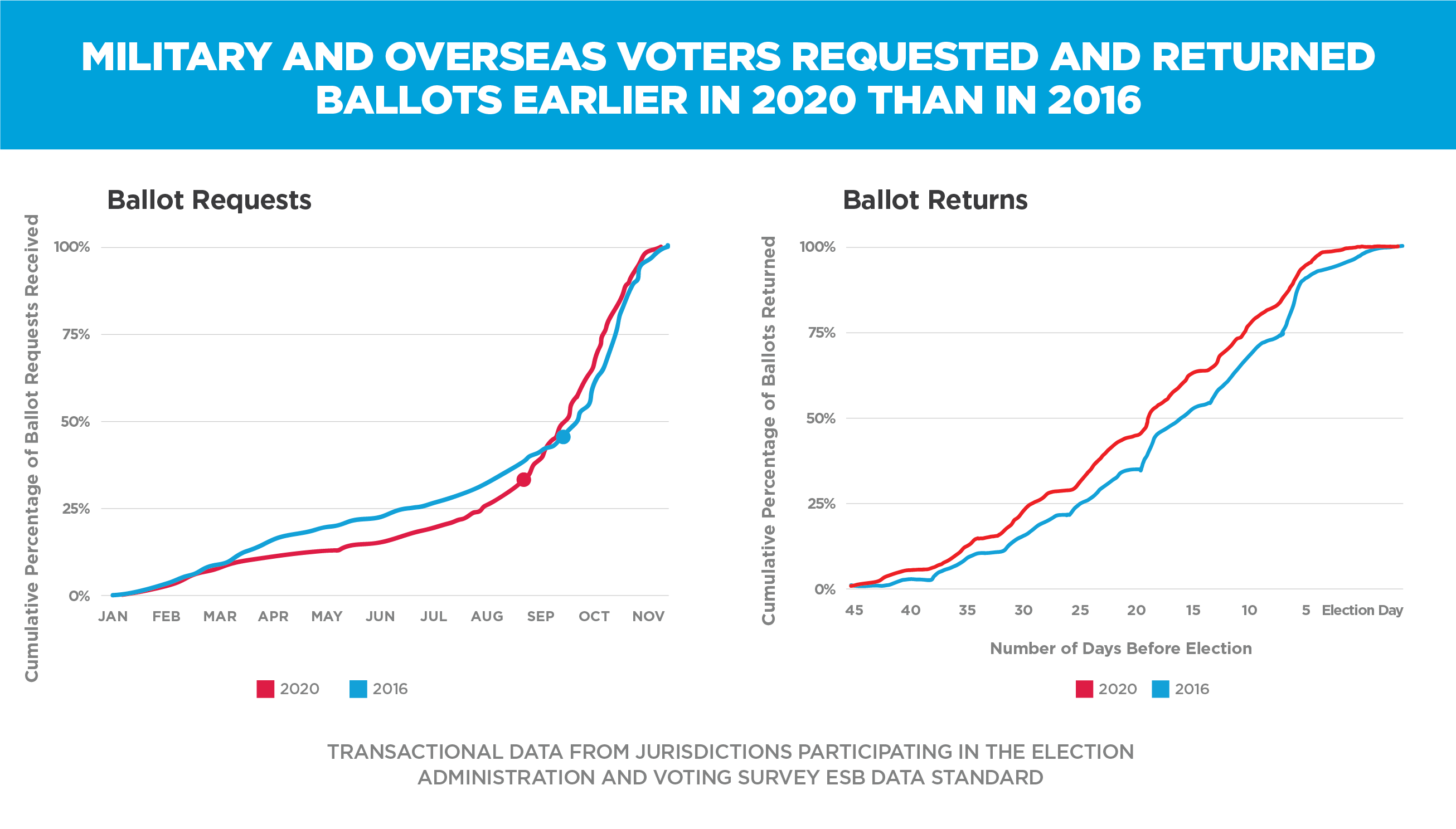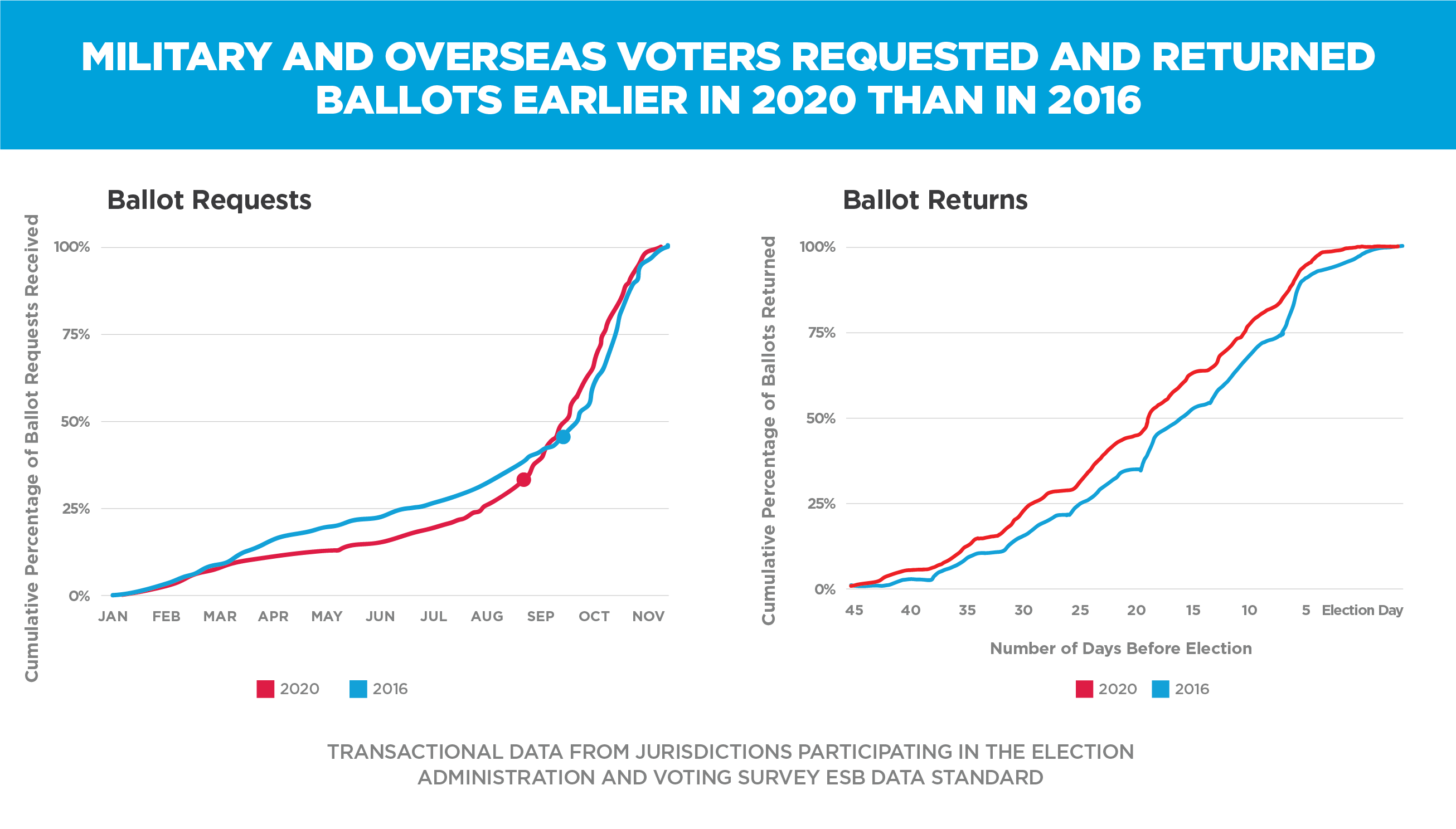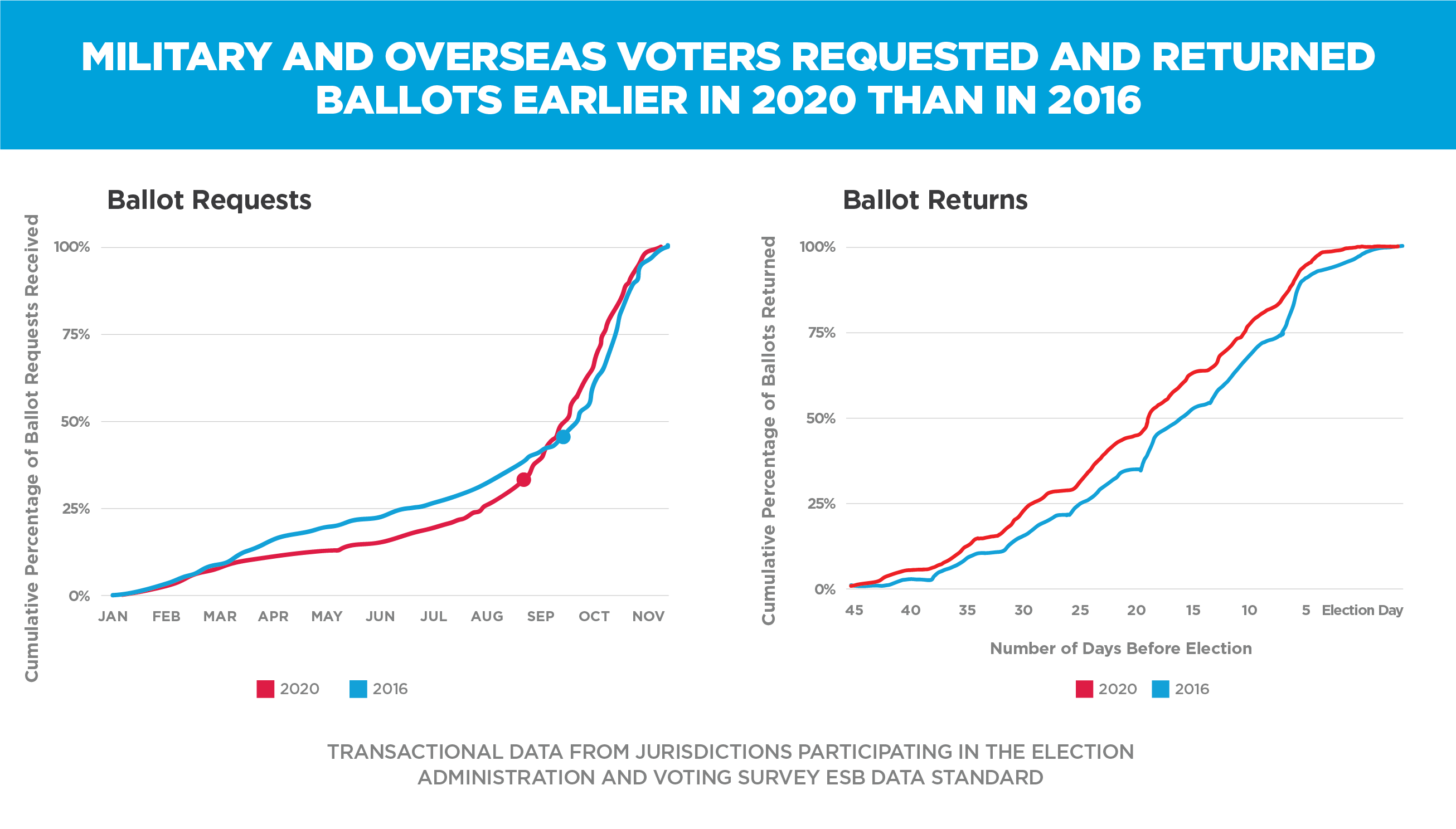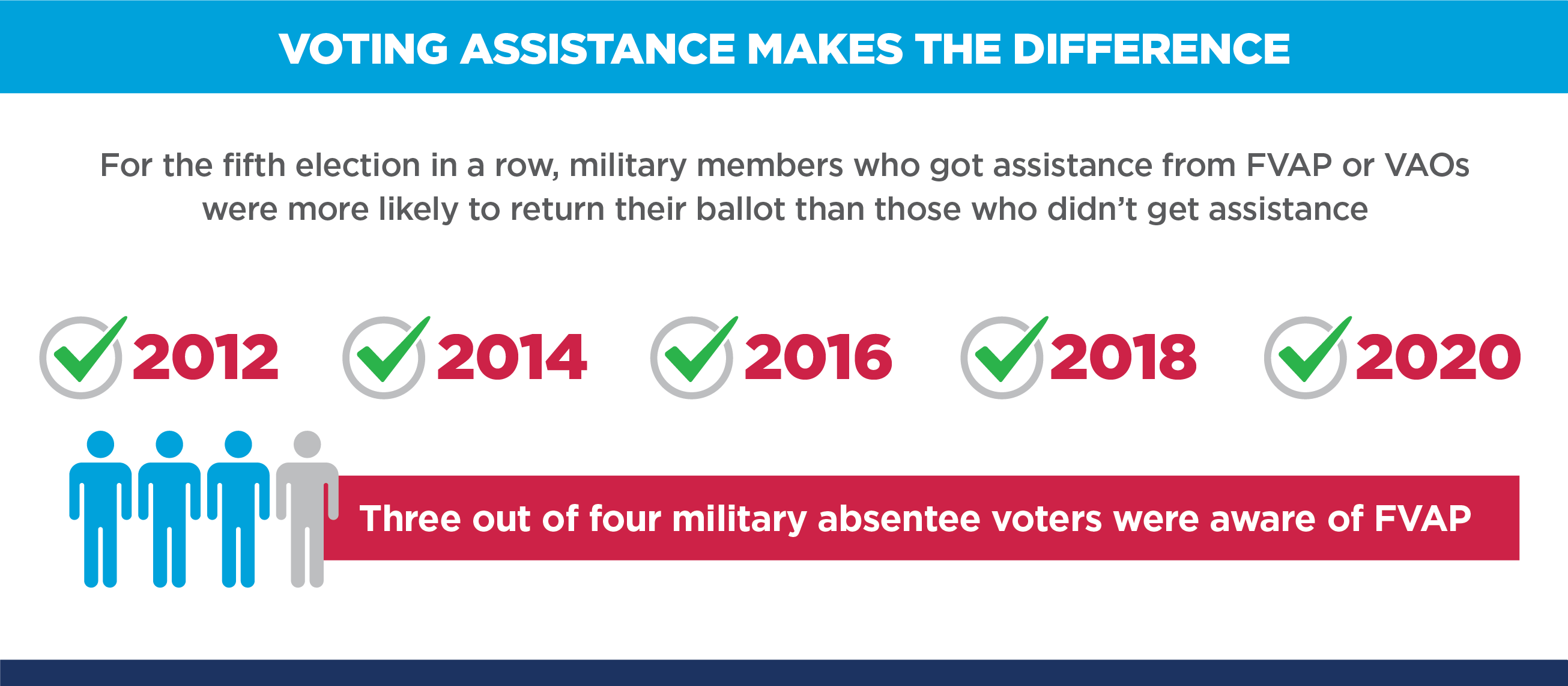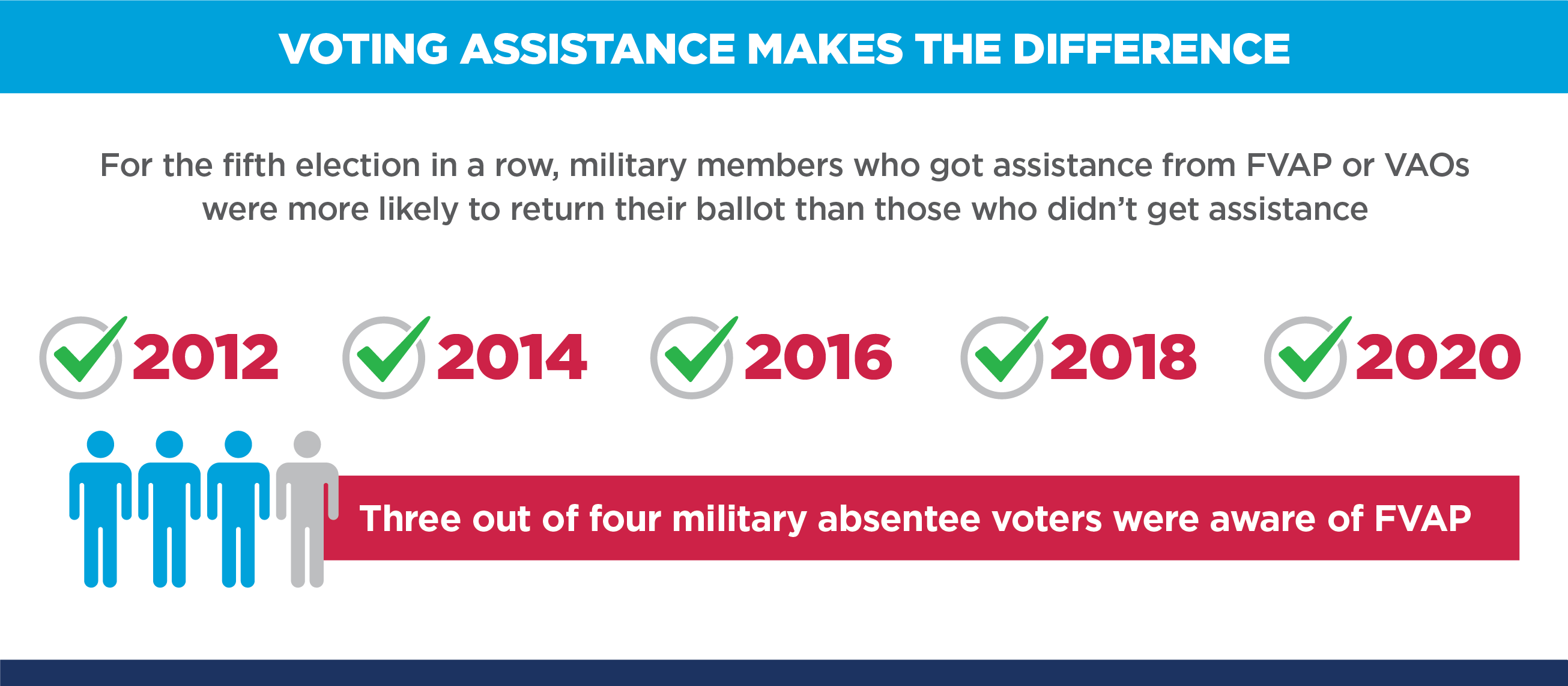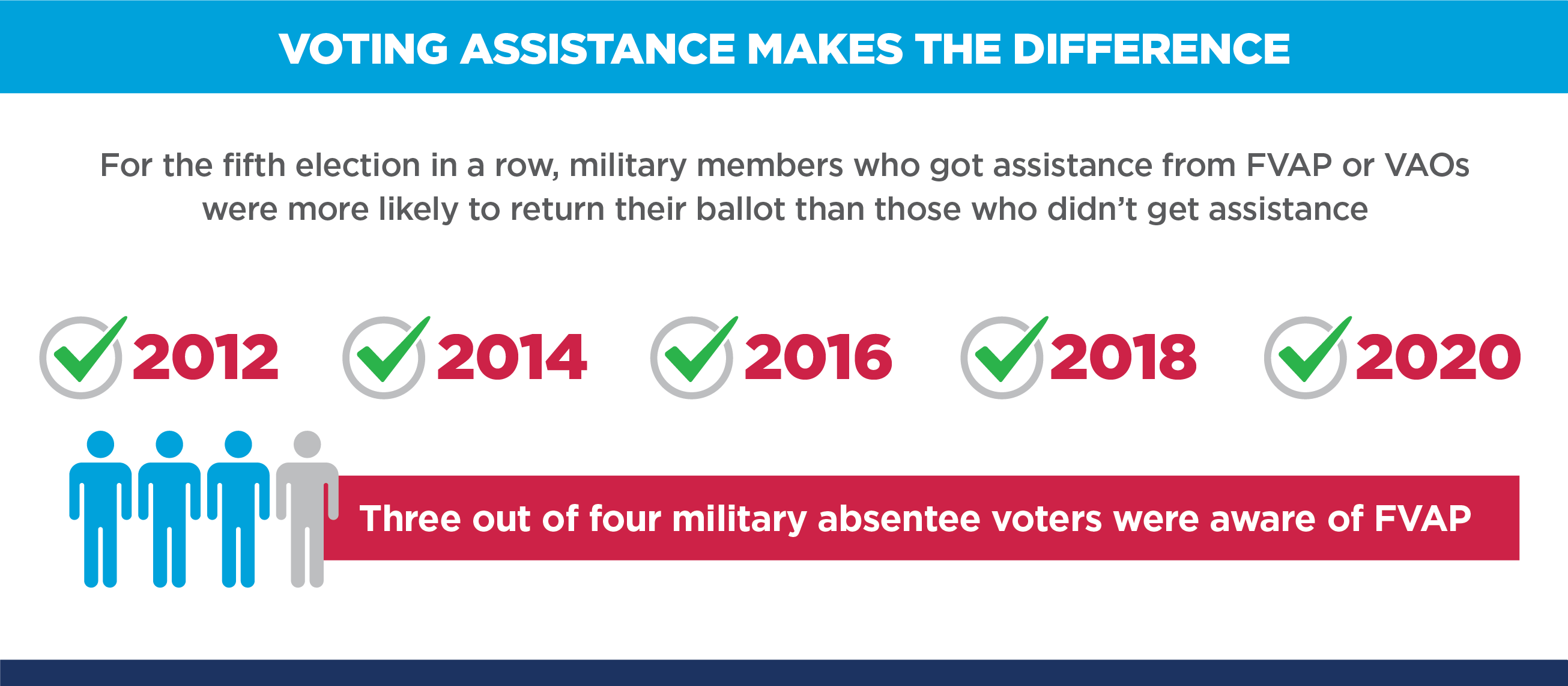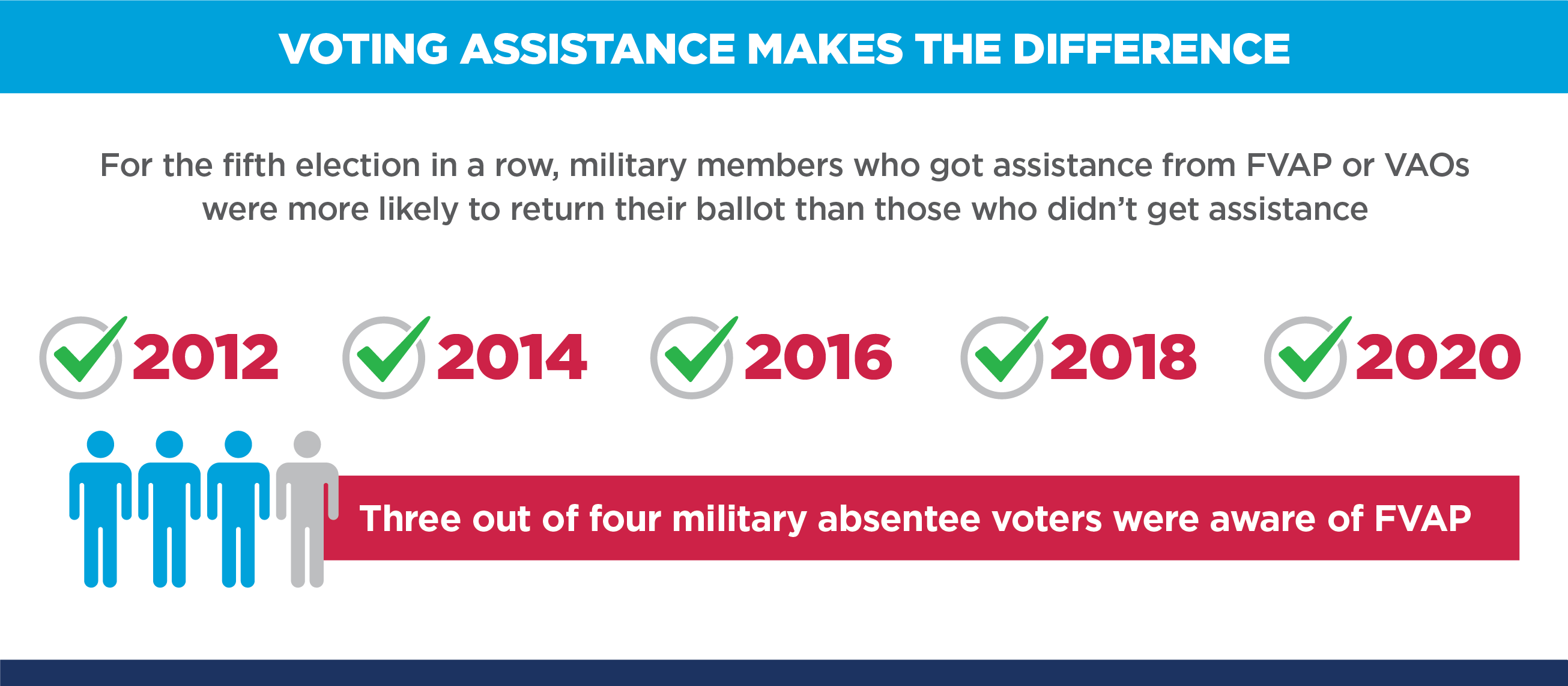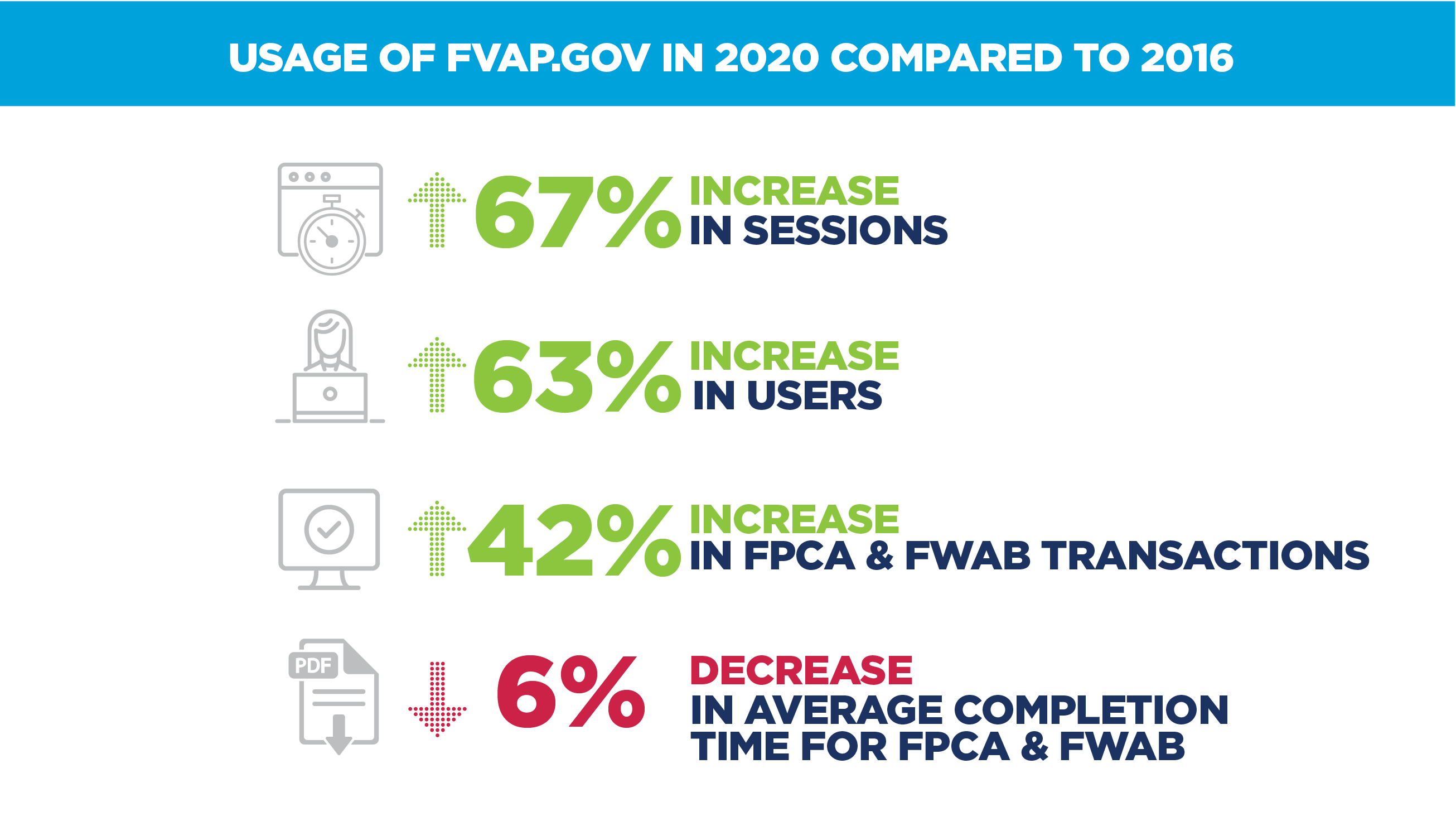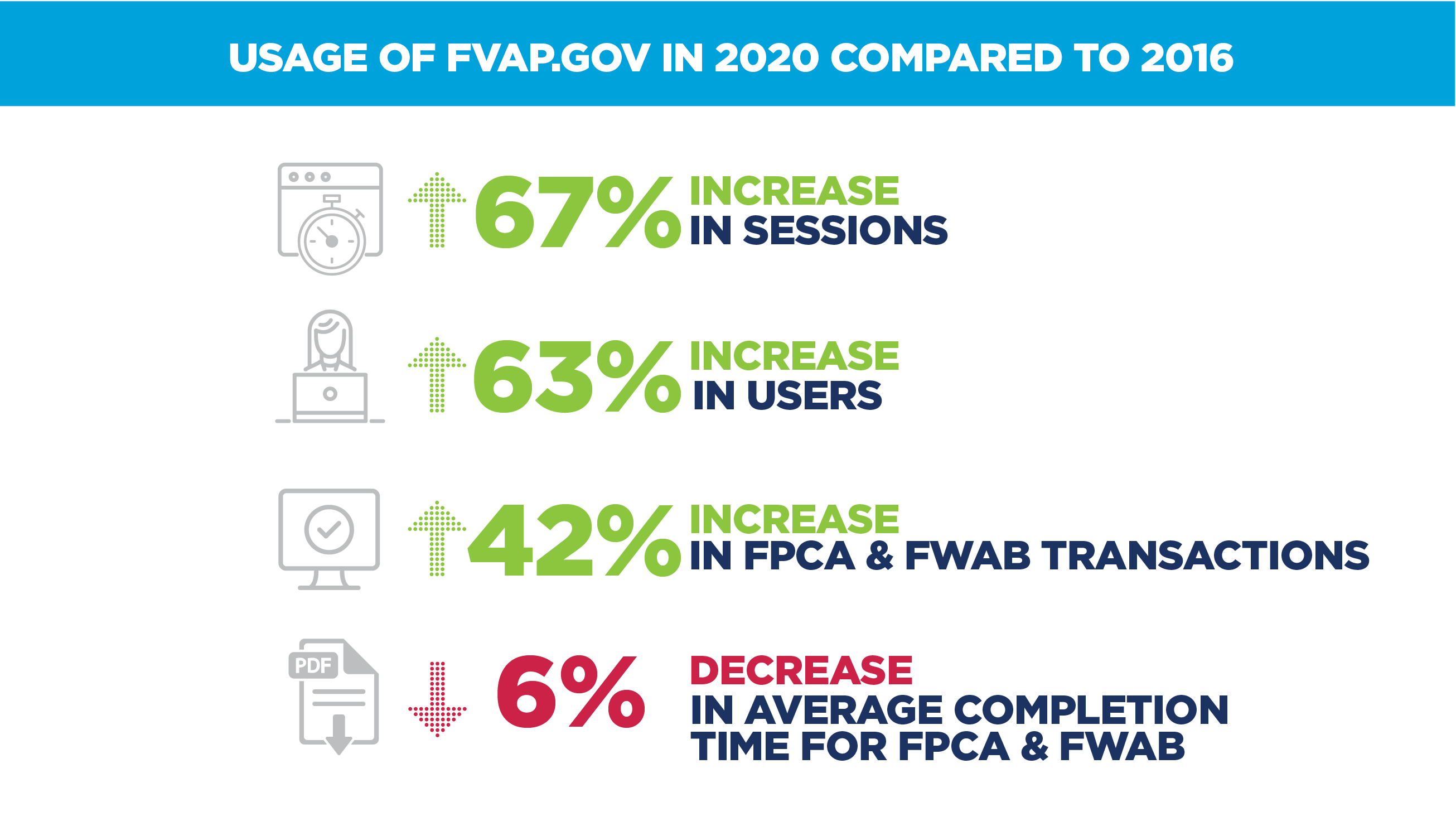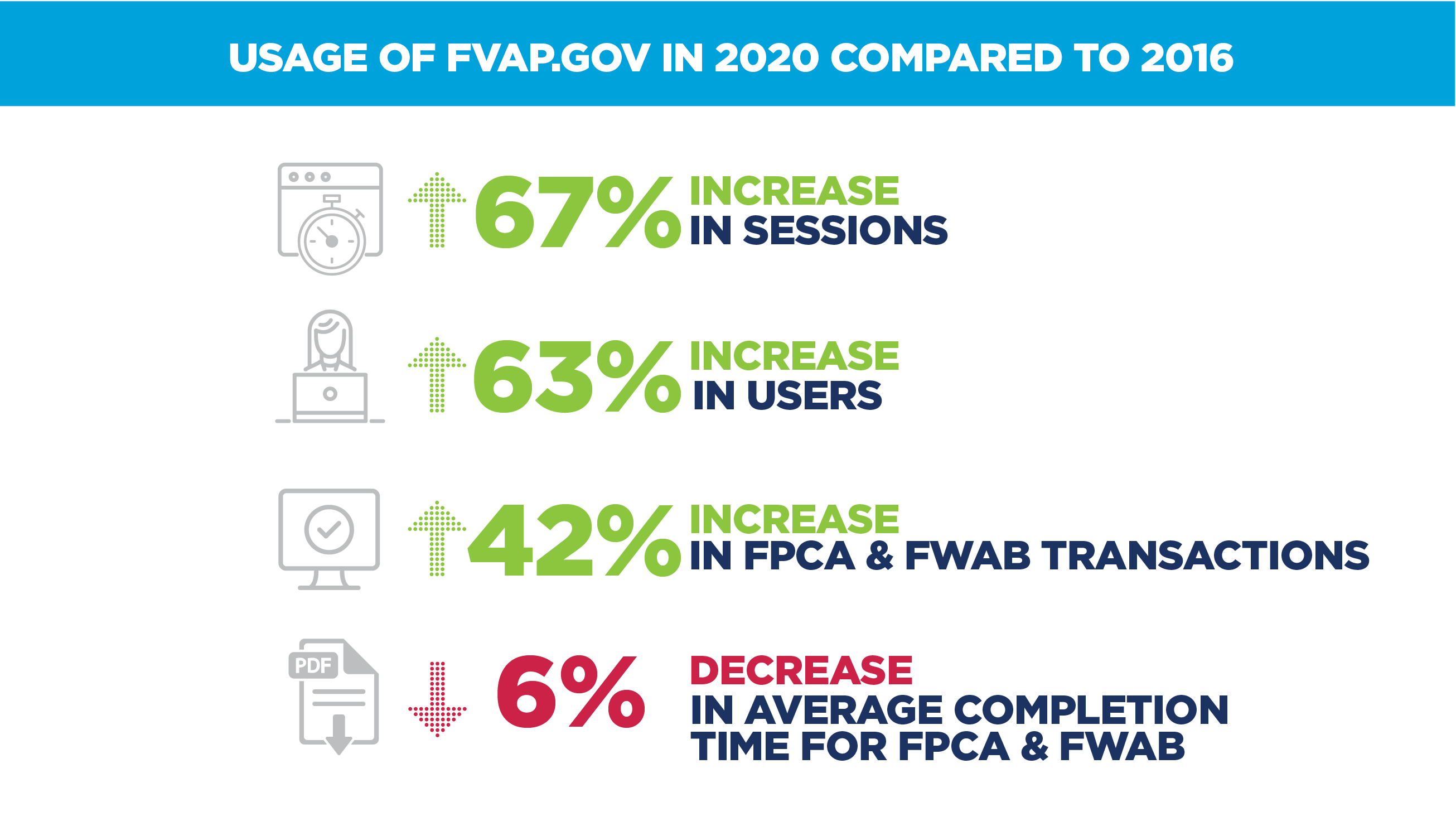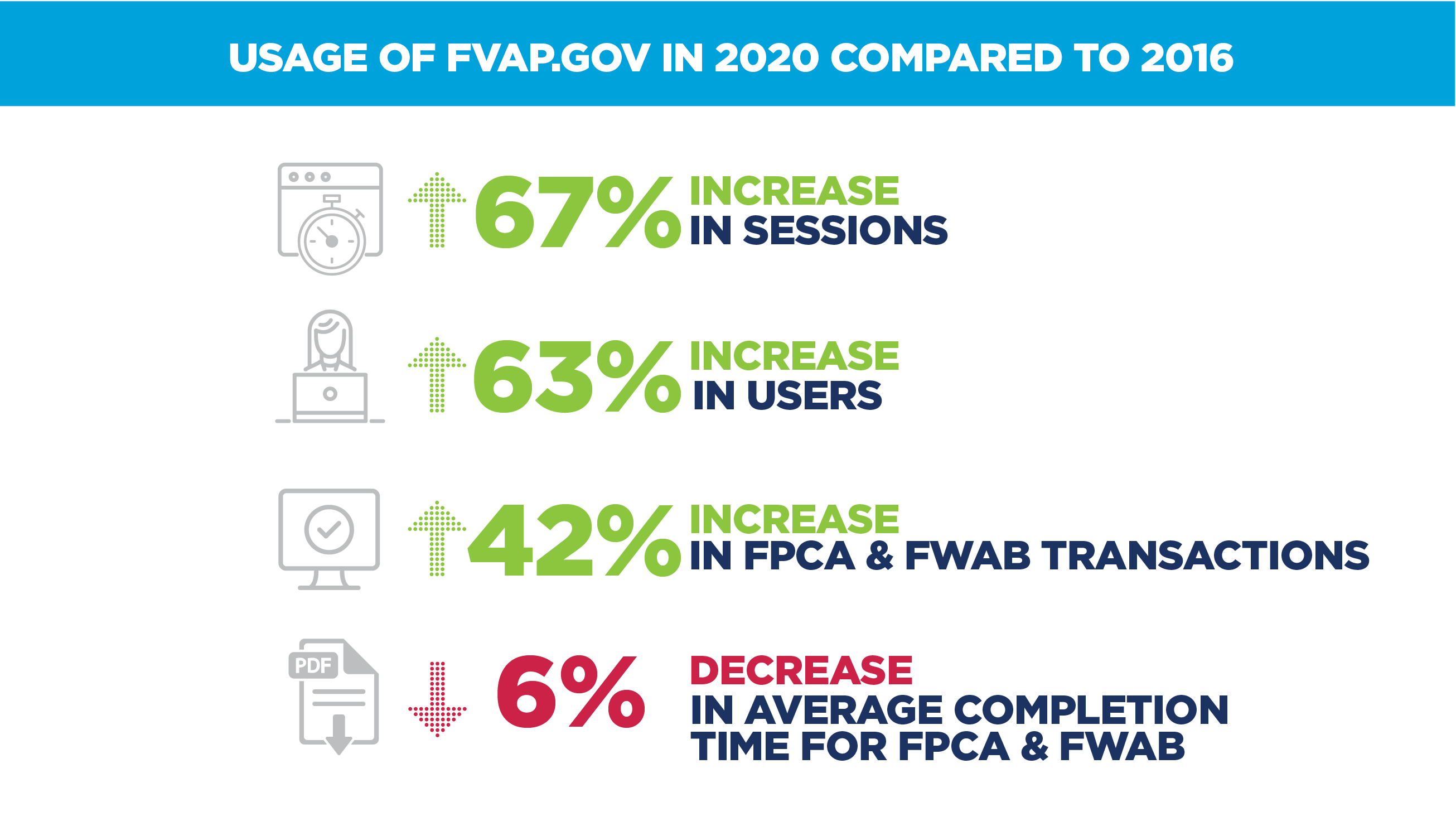 New Resources in 2020
Virtual VAO training workshops with live Q&A sessions
"VAO in a Box" kit to support remote installations
Facebook and Instagram Live Events
Overseas citizen tutorial video
Voting Assistance Ambassadors pilot program
State-specific voting calendar alerts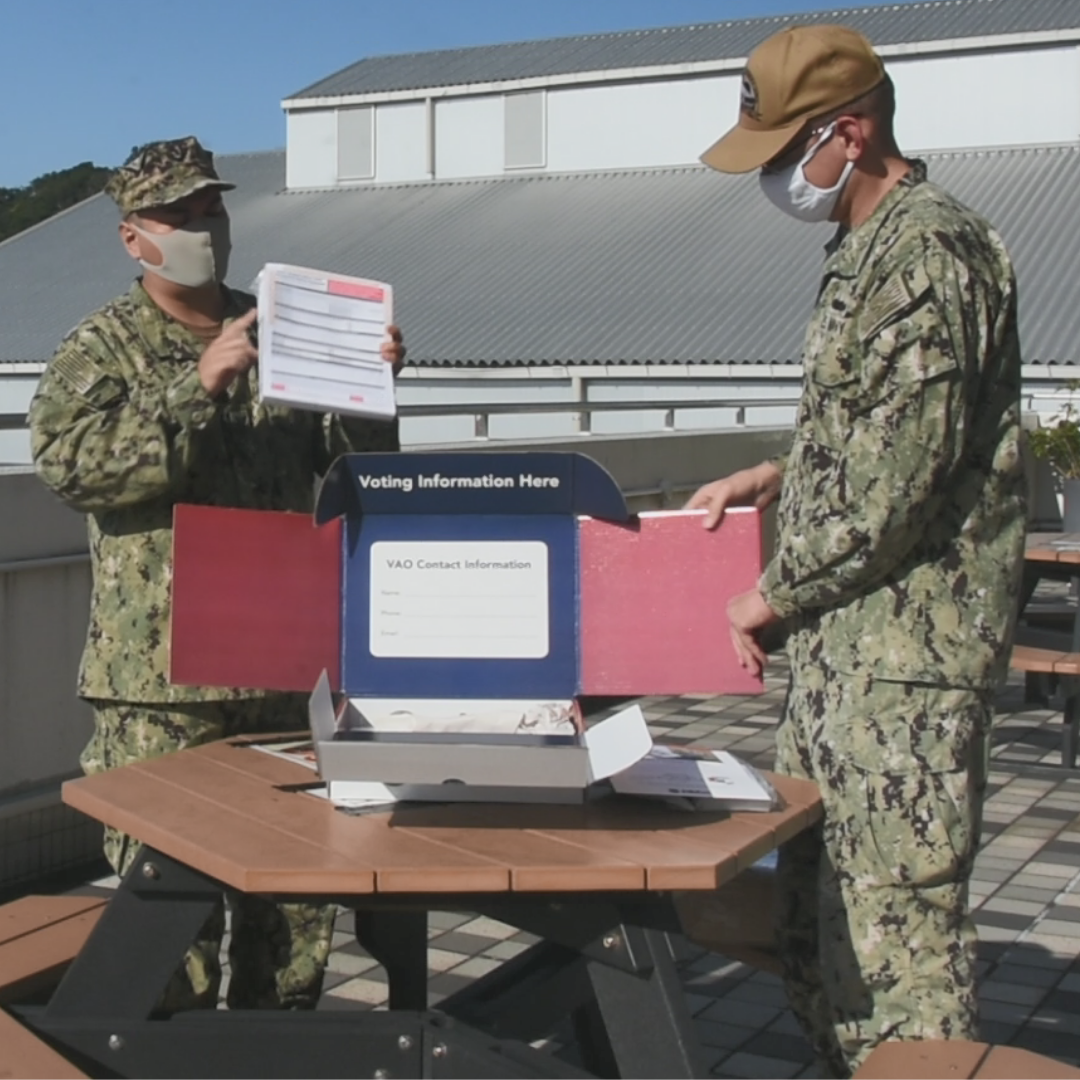 See the full report for the 2020 Post-Election Report to Congress to learn about FVAP's activities supporting all UOCAVA voters.
See all previous volumes of the Post-Election Report to Congress:
FVAP offers a rich repository of information and data about military and overseas citizen voters, state election officials, and military voting assistance officers.
The State of the Military Voter and State of the Overseas Voter web pages provide insights on these groups' voting experiences from the most recent election year. In addition, the Interactive Data Center contains key data and trends over time for military and overseas voters, as well as state election policies.
Detailed information on each group for each election year is included in the technical reports on the Overseas Citizen Population Analysis and the Post-Election Voting Surveys of active duty military, state election officials and Voting Assistance Officers.